Equipment
I occasionally receive questions about my hardware & software setup. Here's a list of what I'm using, as of May 2019. (In all likelihood, I'll forget to update this for the next two years.)

If you want to read about how I actually use all of this equipment to make a piece of music, read about my writing process here.
Hardware
Apple 15" Macbook Pro (Retina), 2.9 GHz Intel Core i7, 16 GB RAM, 2 TB SSD
Dell 27" monitor with portrait/landscape pivot stand

Piano / MIDI controller
Yamaha C3 grand piano with Disklavier (model DC3M4)

Software
Finale 26.1
Kontakt 5 (running within Vienna Ensemble Pro)
Pro Tools 11.1
Vienna Ensemble Pro 6
Vienna Suite Pro
Vienna Symphonic Library, Winds Complete, Full Library
Vienna Symphonic Library, Percussion, Full Library
Vienna Symphonic Library, Keyboards Complete
Vienna Mir Pro (reverb engine)
Spitfire Audio Chamber Strings
Project SAM Trumpets, French Horns, and Trombones
Project SAM True Strike Percussion 1 and 2

Primary speakers / amplification
Oppo PM-3 headphones
Paradigm Reference Signature S8 speakers
Paradigm Reference Signature Servo Subwoofer
Anthem MRX720
Here's a picture of my last studio. (There isn't a current pic of the current studio.) Lots more pics here.
Lots more pictures of the current Cambridge studio are here on this link.

The recent setup in Austin:
The old setup in LA: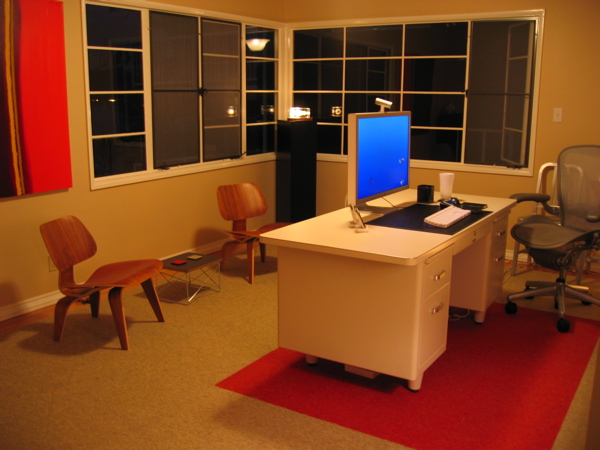 The old setup in New York: